Getting ready to board
Everything you need to know for passengers and those with disabilities or limited mobility
Three things to know before departure
It's important to arrive at the port prepared to avoid problems that cost you precious time.
The first basic rule is: your voyage on the ship begins before you leave.
Travelling is wonderful and it's very simple if you follow these few rules.
TAKE WITH YOU THE DOCUMENTS YOU NEED
Check that you have all the documents you need for departure.
All passengers, including MINORS, must arrive for boarding with a valid identity document. Further details
READ YOUR TRAVEL TICKET
The ticket gives a lot of valuable information: date and time of departure, port of boarding and destination and when you need to arrive at the port.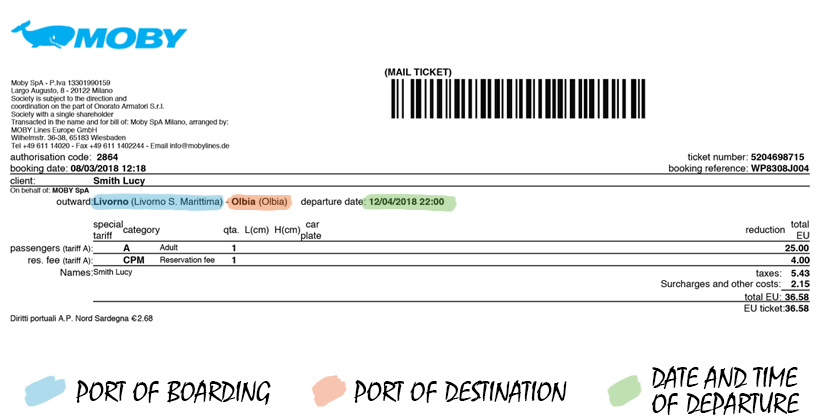 WHEN TO ARRIVE AT THE PORT
Carefully calculate when you need to leave to reach the port and not arrive late for boarding.
The times you need to arrive depend on the port of boarding. Read more
Ready to sail?